Sometimes it takes serious a wake-up call from a health professional or a tragic incident may be required for us to take a serious look at our lifestyle.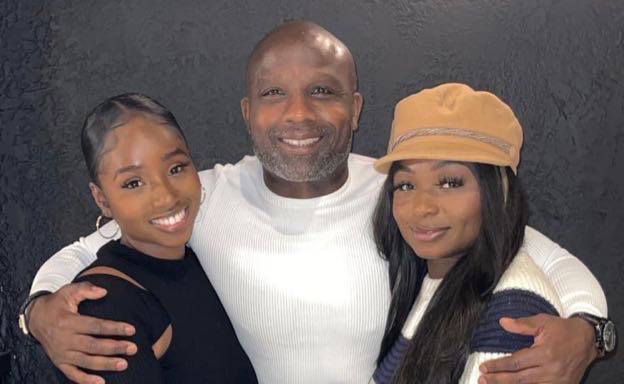 It was a tragic incident for me, as well as a serious conversation with my doctor. The tragic event was the death of my dearly loved mother and the subsequent weight gain. The serious talk was with my doctor, who informed me that I was borderline diabetic and that I needed to make some serious lifestyle changes.
I was scared and emotional when I left the surgery. However, I resolved to reconsider my attitude towards my health and lifestyle. I committed to losing weight and lowering my blood sugar levels.
Every research paper and article I could get my hands on was studied and researched. My research consistently led me to the same conclusion: "sugar is a danger to my health and wellbeing."
My healthier lifestyle and blood sugar reversal would not be achieved by spending more time exercising; rather, it would be accomplished by being more mindful of what I ate.
I learned everything I could about sugar's dangers, what foods convert to sugar in our bodies, and how sugar affects our health. I resolved to eliminate as many different types of sugar as possible from my diet. This included everything I ate and drank.
My SugarDrop journey started.
The first thing I noticed was that even though I had eliminated many of my favourite foods from my diet, I was still able to enjoy a wide variety of foods and never felt hungry. "Amazing" is the only word I can use to describe my results. 
My family and friends were astounded by the transformation in my body after two months as I was.
In six months, I lost three stone and nine pounds, going from a 37-inch to a 32-inch waist. None of my clothes fitted anymore, so I had to replace my entire wardrobe
Weight loss wasn't my only benefit.
 I also normalised my blood sugar levels and reversed my pre-diabetic state.
I cured my sleep apnoea and stopped sleeping with a Continuous Positive Airway Pressure (CPAP) breathing machine!
I went from a 37-inch waist to a 32-inch waist in six months, losing three stone and nine pounds.
My clothes no longer fit, so I had to replace my entire wardrobe.
Not only did I lose weight, but I also gained confidence.
I also brought my blood sugar levels back to normal and reversed my pre-diabetic condition.
Another advantage for me was that my mental clarity and focus improved.
My overall health and sense of well-being improved, and I lost all sugar cravings.
These positive life changes occurred as a result of me reducing my sugar and refined carbohydrates intake - no medication or pills were used.
These findings piqued my interest so much that I decided to devote my life to assisting others in achieving a healthier lifestyle simply by changing what they eat.
SugarDrop recipes arose from my desire to share some of the health benefits I gained by reducing my sugar intake with as many people as possible, so that they too could reap some of the same benefits.
SugarDrop is a meal planning service that provides delicious, sugar-free, stress-free meal plans, that do not compromise on taste. Whether you are looking to manage your blood sugar, your weight better or simply trying to cut down on sugar intake for your health, we have meal plans that will meet your needs.
All SugarDrop meal plans come with a SugarPoint rating, easy-to-follow recipe instructions, detailed shopping lists and tips on how to use leftovers.
I am first and foremost the father of two girls that light up my life. They are a big part of my why for living a SugarDrop lifestyle. I am also known as "The Body Changemaker". I am a man on a mission to make as many people as I can 'Live Longer, Feel Stronger and Look Younger' through living a SugarDrop lifestyle.
I am certified Health Coach with a Diploma in Cognitive Behavioural Psychology (CBT), an author of a number of books, a trainer and I love cooking.